Wide range of steel wire as well as high quality steel strip.
Fast and efficient solution from stock for all your needs and precise and advanced strip slitting technology.
PLATE & STRIP: flat format
Stainless steel strip, plate and sheets (cold rolled AISI 200 / AISI 300 / AISI 400 series)
Precision stainless steel strip in coils
Carbon steel strips and plates in coil (high and low carbon cold rolled steels and special steels)
WIRE & BAR: straight format
In stainless steel, for braiding, springs, welding wire, heat resistant wire
Stainless steel meshes and wires / Stainless steel round and hexagonal bars
High carbon steel wires/phosphor bronze wires and EDM
OUR SERVICES
Strip and plate slitting process. We have the following slitting lines within our service center: 3 with a width of 500 mm, 3 with a width of 450 mm, 1 with a width of 650 mm and 1 with a width of 1500 mm
Strip and plate straightening process as well as slitting process
Wire straightening line
Wire coiling line
We ship worldwide
QUALITY STANDARDS
Our excellence and professionalism are confirmed by our quality standards ISO 9001: 2008 and OHSAS 18001: 2007 provided by Bureau Veritas Certification AS and United Registrar of Systems Ltd.
The quality of the materials is also ISO 9001:2008 and ROHS certified, which is the guarantee of the quality of your final product.
OUR SUPPLIER: Kromtel Sanayi Ve Ticaret A.Ş.
KROMTEL started its activities as a one-man company in the Karaköy district of Istanbul in 1989. The basic idea from the beginning was to offer a wide variety, high quality and fast delivery of stainless and carbon steel products. Since then, it has a wide range of products in the stainless materials sector, especially in the Wire and Strip group.
His dedication and professionalism day by day, endowed the company with a success represented in the construction of an administrative and warehouse facility of more than 7,000 m² in Istanbul in the Sancaktepe neighborhood in 2005, which also became the headquarters of Kromtel. Years later, in 2015, urged by a constant adaptation of market flows, it completes the construction of a factory/service center with 12,000 m² of available space in the city of Adapazari, equipped with the most modern lines for precise slitting of strip according to customer needs.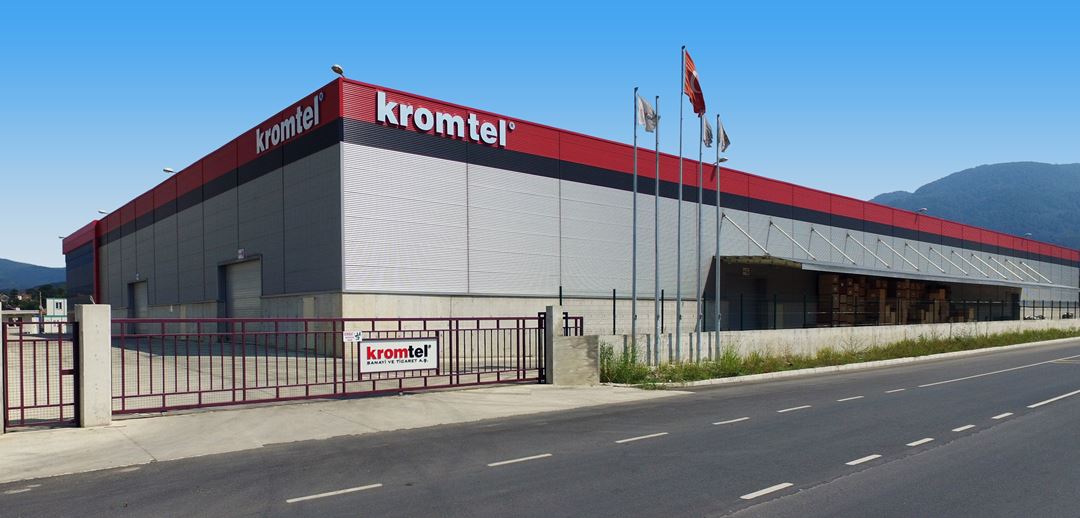 In its more than 30 years of existence, Kromtel has acquired immeasurable knowledge of materials and their industrial application. We only import products of the highest quality from renowned European, Asian, Far Eastern and Pacific manufacturers.
Strip and wire can be slit and prepared to size. In short, we offer the following services related to these materials:
Slitting and cut-to-length services
Straightening of strip and wire
Wire winding process: from coils to spools and vice versa
In addition, at Kromtel's Istanbul headquarters we also have our own quality control laboratory where, prior to delivery, the materials are subjected to detailed chemical and mechanical analysis, the results and certificates of which are always available to you.
Would you like to receive a quotation or more detailed information on any of these materials?
Request a QUOTE